Crossword Scapes
Crossword Scapes invites you to embark on an exciting word search adventure that combines search, drag, and connect gameplay to create words. With a vast collection of thousands of words carefully crafted into hundreds, even thousands of puzzles, you'll find it hard to put this game down. What sets Crossword Scapes apart is the meticulous selection of words, ensuring each puzzle is not just a test of your vocabulary but also a stimulating challenge. Unlike games driven by AI, every word in Crossword Scapes is chosen to provide both enjoyment and a mental workout.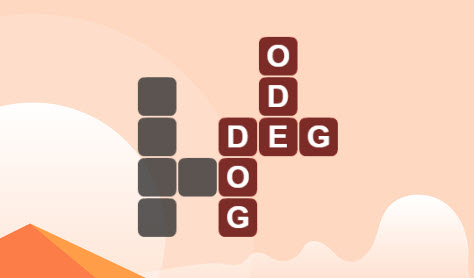 Features of Crossword Scapes
Crossword Scapes is packed with features that make it a captivating word puzzle adventure:
Word Collection: Thousands of words thoughtfully handpicked to keep you engaged and challenged.
Word Search Challenge: Test your brainpower and enhance your spelling skills by connecting letters to create words.
Anagram Puzzles: As you connect letters, if a word matches the list of anagrams and is part of a puzzle, it will be revealed.
Hints and Coins: Don't worry if you get stuck – use the hint button on the right side, but it'll cost you a coin. Earn coins by completing levels.
Daily Bonus: Get bonus coins every day, ensuring you always have coins to use for help.
Extra Words: Every extra word you uncover is equivalent to a star, earning you additional coins.
Shuffle Option: Mix things up when you need a fresh perspective.
Player Retention: The game is designed to keep players coming back for more.
Handpicked Words: Enjoy word puzzles where every word has been carefully selected for an enjoyable and challenging experience.
Responsive Design: Play on different screen resolutions, including iPhone X and various Apple devices, tested on BrowserStack.
Sound Effects and Music: Immerse yourself in the game with nondestructive music. Mute the sound at any time for a quieter experience.
Crossword Scapes: A Relaxing Challenge
Crossword Scapes offers the perfect blend of relaxation and mental exercise. Whether you're looking to unwind or want to give your brain a workout, this game has you covered. Connect the letters, discover hidden words, and feel the satisfaction of completing each puzzle.
Daily Bonuses and Extra Words
One of the standout features of Crossword Scapes is the daily bonus, ensuring you always have coins for hints. Uncover extra words to earn more coins, keeping the game engaging and rewarding.
Dive into the World of Crossword Scapes
If you're a word enthusiast looking for a rewarding word search challenge, Crossword Scapes is your ideal gaming companion. Explore puzzles filled with carefully curated words, complete levels, and enjoy the journey.
Enjoy the Ultimate Word Puzzle Experience
Indulge in the world of words, embark on an adventure, and put your vocabulary to the test. Crossword Scapes is here to provide hours of enjoyment and intellectual stimulation. Don't miss the chance to experience this captivating word puzzle adventure!
How to play Crossword Scapes
Using mouse
Discuss Crossword Scapes