Hungry Lamu
About Hungry Lamu Game
Are you ready for an adventure with Hungry Lamu? This captivating mobile game takes you on a journey with Lamu, a lovable character in search of delicious fruits to satisfy his hunger. But beware, as the sun goes down, the game takes an eerie turn, making it a thrilling experience that will keep you on the edge of your seat.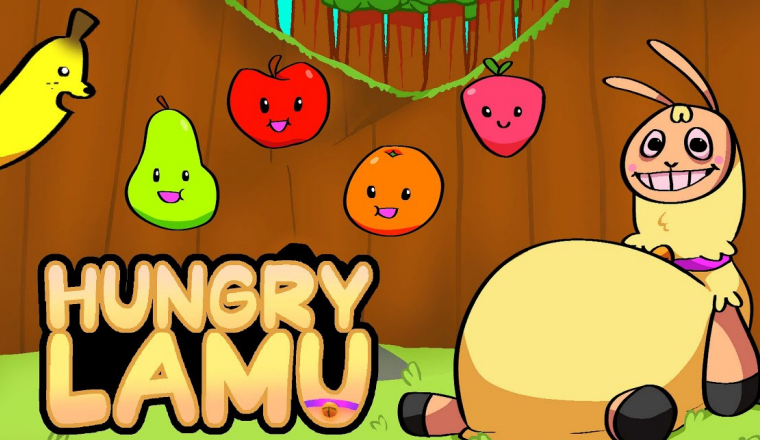 Game Rules
Hungry Lamu is a fun and addictive game with simple rules that anyone can enjoy. The objective is clear: help Lamu gather as many fruits as possible to fill his hungry belly. However, as the game progresses and night falls, it becomes increasingly challenging. Here are the basic rules:
Collect Fruits: Tap the screen to guide Lamu to collect as many fruits as you can. Each fruit adds to Lamu's score and fills his stomach.

Watch Out for Obstacles: Beware of obstacles that may appear on the screen, such as spooky creatures or obstacles that could hinder Lamu's progress.

Survive the Night: As the sun sets, the game becomes more challenging, with scarier elements added to the gameplay. Keep Lamu safe and fed throughout the night to achieve the highest score possible.
Features
Hungry Lamu offers a range of exciting features that make it a must-play game:
Engaging Gameplay: The game offers simple yet addictive gameplay that is easy to pick up and play for gamers of all ages.

Dynamic Day-Night Cycle: Experience the transition from day to night as you play, adding an element of suspense and thrill to the game.

Stunning Graphics: The game features eye-catching graphics that bring Lamu's world to life, immersing players in a captivating environment.

Challenging Obstacles: Test your reflexes and strategy as you encounter various obstacles and challenges throughout the game.

Leaderboards: Compete with friends and players worldwide by climbing the global leaderboards to prove your Hungry Lamu skills.
How to play Hungry Lamu
Playing Hungry Lamu is a breeze, but mastering it requires skill and determination. Follow these steps to get started:
Download the Game: Visit your app store and download Hungry Lamu to your mobile device.

Launch the Game: Open the game and watch as Lamu embarks on his fruit-hunting adventure.

Tap to Collect: Tap the screen to help Lamu collect fruits. To increase your score, move swiftly and precisely.

Avoid Obstacles: Keep an eye out for obstacles and enemies that may try to hinder Lamu's progress.

Survive the Night: As the sun sets, brace yourself for a spookier experience. Help Lamu survive the night and achieve the highest score possible.
Hungry Lamu is not just a game; it's an exciting journey filled with suspense, challenges, and adorable characters. Download it today and join Lamu in his quest for fruit-filled satisfaction. Can you conquer the night and become the ultimate Hungry Lamu champion?
Discuss Hungry Lamu